ALTERNATIF PENGEMBANGAN ASESMEN DENGAN TAKSONOMI THE STRUCTURE OF OBSERVED LEARNING OUTCOME (SOLO) UNTUK KOMPETENSI LITERASI SASTRA SMA
Partinem
Abstract
Kejelasan indikator hasil belajar literasi  sastra sangat berguna dalam perumusan dan penentuan jenis asesmen untuk mengukur kadar pencapaian tujuan pembelajaran. Taksonomi SOLO (The Structure of Observed Learning Outcome) yang merupakan pengklasifikasian  berdasarkan pada kualitas respons siswa dalam menjawab suatu permasalahan sangat tepat diterapkan dalam penyusunan perangkat asesmen untuk mengukur capaian tujuan pembelajaran sastra di SMA. Oleh karena itu, untuk memperbaiki pembelajaran literasi  sastra khususnya melalui kegiatan refleksi diperlukan sejumlah informasi dan hasil kegiatan asesmen yang dilakukan secara sistematis dan profesional oleh guru. Alternatif pengembangan asesmen berdasarkan taksonomi SOLO ini berbeda dengan taksonomi Bloom yang sudah biasa digunakan selama  ini. Dalam taksonomi SOLO terdapat pemeringkatan pertanyaan yaitu pertanyaan unistruktural, multistruktural, relasional, dan abstrak yang diperluas.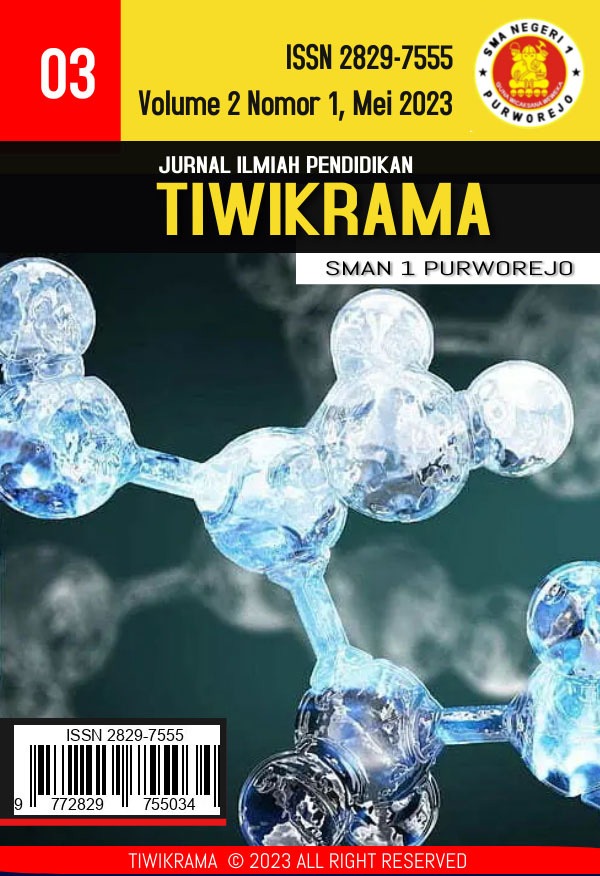 How to Cite
Partinem, P. (2023). ALTERNATIF PENGEMBANGAN ASESMEN DENGAN TAKSONOMI THE STRUCTURE OF OBSERVED LEARNING OUTCOME (SOLO) UNTUK KOMPETENSI LITERASI SASTRA SMA: Partinem. TIWIKRAMA, 2(1). Retrieved from https://jurnal.sman1purworejo.sch.id/index.php/tiwikrama/article/view/31
Copyright & Licensing
Copyright (c) 2023 TIWIKRAMA
This work is licensed under a Creative Commons Attribution-NonCommercial 4.0 International License.